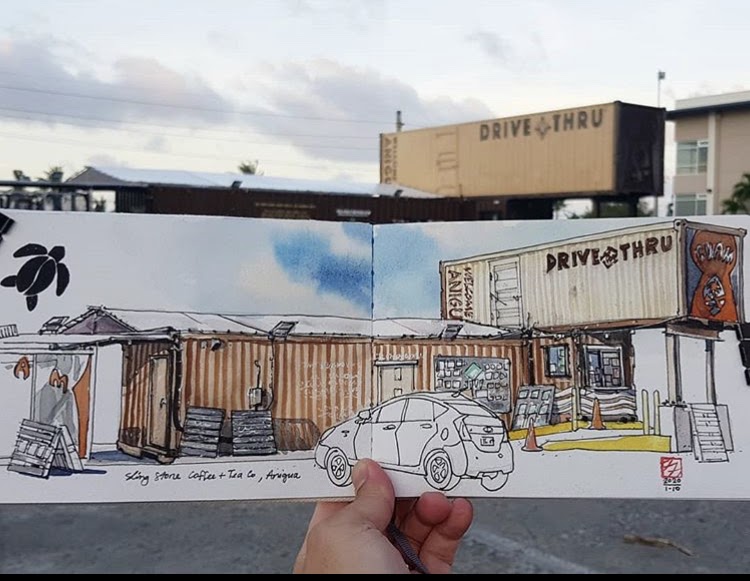 THE SLING STONE COFFEE AND TEA CO CONTAINER STORY
These containers were born in 1999. Travelled around the globe 10,000 Times. Been loaded and unloaded 1,000,000 Times. Carried over 20,000,000 TON. Secured items over $1,000,000,000. Bumped into other containers 1000 Times. Repainted and remodeled over 100 Times. Slammed into other containers 10 times. Dropped by a crane operator one time.

Every dent tells a story and yes they have seen better days. But they have been serving us so long, we thought we could use them just a few more times... to serve you.

RECYCLE REDUCE REINVENT REUSE RESPETU